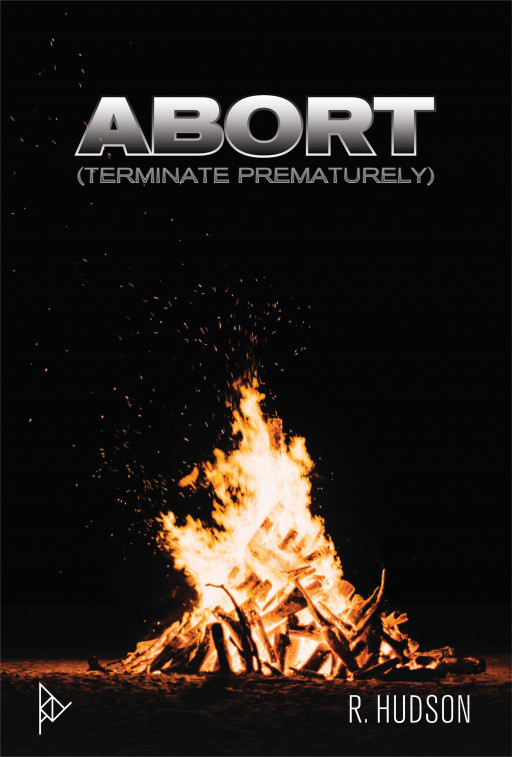 Abort: Terminate Prematurely
'Abort: Terminate Prematurely' written in silver lettering across the top, center section of the book cover with a black background. A picture of a campfire is in the center of the lower half of the cover above the author's name.
PORT ANGELES, Wash. - December 5, 2022 - (
Newswire.com
)
Dive into a world of assassins and action in Randy Hudson's new book Abort: Terminate Prematurely via Cadmus Publishing. Readers that are drawn to intrigue and deadly, dynamic characters will find themselves glued to these high-powered pages. Explosiveness is not the only edge to this book; get ready to cheer on the ultimate power couples dominating these pages. 
Meet John and Mary, the leaders of a group of commissioned assassins. Together, they are an efficient, killer duo to anyone crossing the line into criminality. Walking down a busy street, no one would ever be able to pick the couple out of a crowd as being deadly agents. To be fair, the two have fairly average hobbies: relaxing around a warm, bright campfire with friends, drinking a chilled beverage while they fish, and learning to shoot from horseback from their friend Bobby. The twist is that the couples around the fire are John and Mary's nearly-as-dangerous coworkers. At any moment, their phones could ring with the name of a target and the cold drinks would be abandoned for weapons.
The group has many assets for their missions and Hudson introduces the reader to a diverse collection of characters that contribute to the success of every mission: rangers, fire marshals, techs, and more. With the turn of every page, readers will feel invested in the lives of these persons as though they were not only ink printed on paper. Around every corner — including overseas missions — there is a new friend, target or enemy and the suspense is guaranteed to thrill.
Do not miss out on this exciting new release. Share in Hudson's passion for these cunning characters as he takes you for an exhilarating journey through intense ops, friendships, and mysteries. Get your copy online wherever books are sold — or request it from your friendly local bookstore.
About the Author:
Randy Hudson was born and raised in Colorado County, Texas. Formerly a United States Marine Corps Sergeant, Hudson became an ironworker following his honorable discharge. Along with hanging iron and some work in the oil fields, Hudson raised a family of five children. He is proud not only to be a father and grandfather, but also a great-grandfather. 
Randy spends his time reading, traveling, and reveling in the life he wakes up to every morning. On one of those mornings, he awoke with a new interest: writing a book. Previously, he never had the time to write a book, if he had even thought about it before, which he had not. Through the publication of this novel, Hudson has proved that life does not stop when the body ages. 
Contact Information:
Frank Reuter
Author Liaison
[email protected]
3605656459
Press Release Service by
Newswire.com
Original Source:
Fast-Paced Action and Intrigue Abound in Randy Hudson's New Book
Media - Trend Magazine originally published at Media - Trend Magazine