A Never-Before-Seen Challenge Highlighting Visualization Skills and Tools is Premiering November 17th
Visualization Supervisors Todd and Paul choose environments
In Episode 1, Visualization Supervisors Todd (left) and Paul (right) choose environments, courtesy of KitBash3D, to help them quickly establish a world for the proposed scene.
LOS ANGELES, November 13, 2023 (Newswire.com) - Visualization studio The Third Floor today announced the upcoming debut of Artist vs Deadline, an original YouTube series that delves into the world of visualization. The new series, produced in-house at The Third Floor and premiering November 17, 2023, offers a glimpse at skills and tools used by visualization supervisors in the world of film to help illustrate the vision.
Visualization in the entertainment field is a process of conveying the film team's ideas and plans for the action that will be photographed or produced. A visualization crew regularly works with directors and key departments to represent filmmaker vision as moving shots or scenes on the computer.
Artist vs Deadline zooms in on this craft in an exciting way outside of a normal production scenario for a closer look at steps and techniques that can be used to virtually block shots and scenes on quick turnaround. In Episode One, follow two visualization supervisors in a mock challenge as they work against the clock (and each other) to create a previs scene from randomly selected themes, actions and environments in just five days. Across the educational series, visualization supervisors will race against time to put movie-like action beats in motion, while at the same time portraying a specific classic film genre and style.
Promising thrilling battles and expert insights, Artist vs Deadline is a must-watch for anyone interested in the art of visualization. Subscribe to The Third Floor's YouTube channel and turn channel notifications on, and get ready for the premiere episode releasing November 17, 2023.
Contact Information:
Marketing Team
[email protected]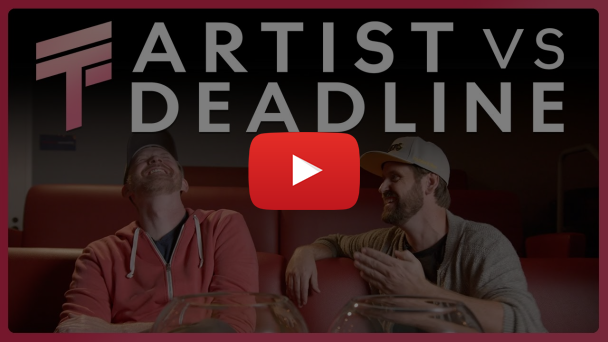 Related Files
AVD_Epi1_10.jpg
AVD_Epi1_9.jpg
Original Source:
The Third Floor Debuts New YouTube Series Artist vs Deadline
The post The Third Floor Debuts New YouTube Series Artist vs Deadline first appeared on TREND MAG.
Media - TREND MAG originally published at Media - TREND MAG