Amid Reports of Semaglutide Side-Effects, Lady Warrior Gets Women to Focus on Building Muscle and Recovery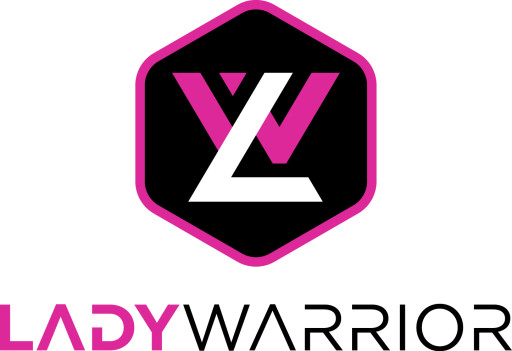 Lady Warrior
Lady Warrior Logo
QUEEN CREEK, Ariz., September 5, 2023 (Newswire.com) - Most women going through perimenopause and postmenopause have one main complaint and that is weight gain, especially around their midsection. With the onset of weight gain, women are turning to popular GLP-1 agonist drugs like semaglutide to lose weight. What women need to understand is they cannot control what is lost: fat, muscle, water or a combination of the three. Women begin to lose three to eight percent of their muscle mass once they reach the age of 30 and this rate of decline increases the older they get, putting women at an even greater risk of losing more muscle by taking semaglutide.
What women need to do is focus on building muscle, not losing it, and putting the fear of getting "bulky" to rest — it simply won't happen. The mindset needs to shift to smart lifting sessions that include days with plyometrics to build strong bones, 20-minute HIIT/SIT sessions to improve insulin resistance and mobilize fat, consuming enough protein to support the body and training, and making sure women give themselves time to recover. Recovery is one of the most important gifts we can give to our body and that is why Lady Warrior created RecovHER

roll-on.
Lady Warrior Announces Launch of New CBD Pain Relief Roll-on RecovHER

RecovHER

roll-on gel is a new CBD formula for muscle recovery. A proprietary blend, including 1500mg of pure hemp CBD extract, gives immediate relief and penetrates deep to work into sore muscles and joints to provide instant relief for aches and pains, fights inflammation, has an easy no-mess roll-on application, aids in muscle workout recovery, works into your muscles for long-term, and smells better than other brands.
Lady Warrior followers given early access to sample RecovHER

recommend it for muscle recovery and pain relief. "I am amazed at how well RecovHER

works and most importantly how fast it takes effect," said Megan L. "My legs were very sore from lifting and by the morning they were noticeably less sore."
RecovHER

was formulated to both soothe and relieve tightness so users can still be active. "After stressing my hamstring I have been using RecovHER a few times a day and it's amazing," said Krista M. "I'm also using it on my notoriously tight shoulders and neck where I carry my stress, it really eases the tension.
RecovHER's proprietary blend and applicator provides quick relief. "RecovHER has 3x the amount of CBD of my current product so I found it provided faster and longer lasting relief of my muscle aches," said Erika Baka.
RecovHER's bottle was designed to be much easier to apply. "I really like RecovHER! Unlike another blue hued product on the market, this applied clear which I really like that it doesn't leave a discoloration on my skin," said Angie T.
For ordering, go to www.ladywarrior.shop.
Custom Service and Product Inquiries Contact: [email protected]
Disclaimer: These products are not intended to diagnose, treat, cure or prevent disease.
Contact Information:
Kelly Yocum
ConVurge Publishing 
[email protected]
(415) 596-5000
Original Source:
Lady Warrior Announces Launch of New CBD Pain Relief Roll-on RecovHER (TM)
The post Lady Warrior Announces Launch of New CBD Pain Relief Roll-on RecovHER (TM) first appeared on RSVTV news.
Lifestyle - RSVTV news originally published at Lifestyle - RSVTV news