Petworks' Awards Spotlight Top Pet Care Professionals Across the U.S.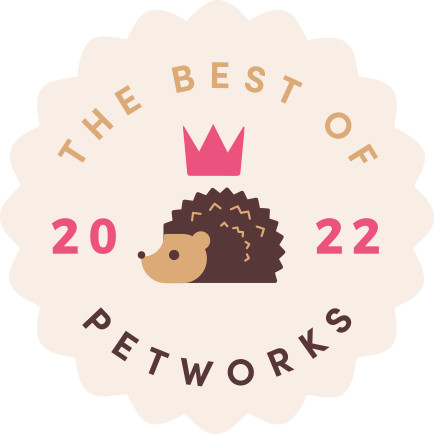 Petworks Best of 2022
Petworks Best of 2022 Award
WESTPORT, Conn., March 13, 2023 (Newswire.com) - Petworks (https://www.petworks.com), the one-stop shop for pet wellness, specialty and time of need services, announced its awards today for pet care professionals who went above and beyond in their service to pets in 2022. This year's winners represent the platform's top 2% of pros based on successful bookings, and general commitment to happy customers via the Petworks platform. The award recipients were selected from Petwork's national database of 5,500+ qualified pet professionals across 40 categories of pet care.
Co-founder Kevin Kinyon commented on this year's winners:
"Our pet care professionals have dedicated their careers to serving the needs of pets and their parents, and we're forever inspired to help them grow their businesses on the Petworks platform. Offering quality care across all stages of a pet's life, we're in awe of the tireless work these pet pros do to keep our pets healthy and happy. Congrats to this year's winners!"
To see the complete list of award recipients, go to: https://www.petworks.com/articles/petworks-best-of-2022-awards/
About Petworks:
Petworks is the nationwide pet care platform revolutionizing the way pet parents find and hire pet care. With over 5,500 registered pet care professionals, Petworks guides pet parents through all stages of their pets' lives - enabling parents to connect and transact with well-trained specialists in every conceivable category of pet wellness, specialty care, and time of need services.
Media Contact:
Kevin Kinyon
[email protected]
203-240-7209
Contact Information:
Kevin Kinyon
Co-Founder
[email protected]
(203) 240-7209
Original Source:
Petworks Announces Best of 2022 Winners for Top U.S. Pet Wellness Pros
Lifestyle - RSV News originally published at Lifestyle - RSV News