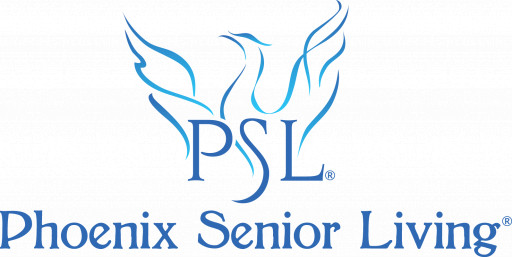 PSL Logo
Phoenix
ATLANTA, June 1, 2023 (Newswire.com) - Phoenix Senior Living is proud to announce that 24 of its communities have been included in the 2023-2024 U.S. News and World Report Best Senior Living ratings.
"We are honored to receive this recognition for our Assisted Living, Memory Care and Independent Living programs," said Jesse Marinko, CEO at Phoenix Senior Living. "Our community teams do an outstanding job every day delivering on our core values to our residents and family members, and we could not have achieved this recognition without them."
The communities recognized include:
Best Assisted Living and Best Memory Care
The Colonia at Old Camden
The Phoenix at Hammond
Best Memory Care
Hope Center Memory Care
Myrtle Beach Manor
The Pearl at Jamestown
The Retreat at Lady's Island
Best Assisted Living
Lexington Country Place
Lynmoore at Lawnwood
The Bungalows at Fayetteville
The Bungalows at Springdale
The Neighborhood at Cullman
The Neighborhood at Paducah
The Neighborhood at Sheffield
The Neighborhood at Somerset
The Phoenix at Albany
The Phoenix at Lake Joy
The Retreat at Buford
The Retreat at Canton
The Retreat at Carolina Bay
The Retreat at Conyers
The Retreat at Easley
The Retreat at Fishersville
The Retreat at Jasper
Best Independent Living
Woodland Heights
U.S. News and World Report is the global authority in hospitals and consumer advice. The 2023-2024 Best of Senior Living ratings evaluated nearly 4,000 senior living communities and collected the viewpoints of over 250,000 residents and families. Overall, just 43% of communities surveyed earned recognition in at least one "Best" category.
"For the second consecutive year, U.S. News is providing in-depth information to help potential residents and their loved ones find the best place to help meet their needs," said Sumita Singh, senior vice president and general manager of Healthcare at U.S. News. "Communities that are highly rated excel in making residents feel safe, well cared for and highly satisfied by the services provided."
About Phoenix Senior Living
Phoenix Senior Living was founded in 2014 and operates 60 communities across 10 states in the southeast U.S., with an additional 158 units under development. As a privately held senior housing organization, Phoenix offers personalized services for seniors in active adult, independent living, assisted living, memory care and skilled nursing settings. Phoenix Senior Living is certified as a Great Place To Work ®.
About U.S. News & World Report
U.S. News & World Report is the global leader in quality rankings that empower consumers, business leaders and policy officials to make better, more informed decisions about important issues affecting their lives and communities. A multifaceted digital media company with Education, Health, Money, Travel, Cars, News, Real Estate and 360 Reviews platforms, U.S. News provides rankings, independent reporting, data journalism, consumer advice and U.S. News Live events. More than 40 million people visit USNews.com each month for research and guidance. Founded in 1933, U.S. News is headquartered in Washington, D.C
Contact Information:
Melissa Owens
Vice President of Sales and Marketing
[email protected]
Original Source:
Phoenix Senior Living Communities Win 2023-2024 Best of Senior Living From U.S. News and World Report
The post Phoenix Senior Living Communities Win 2023-2024 Best of Senior Living From U.S. News and World Report first appeared on RSVTV news.
Lifestyle - RSVTV news originally published at Lifestyle - RSVTV news