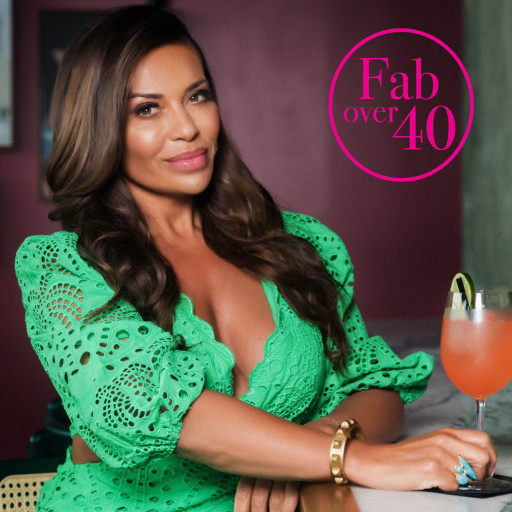 Registration is open for Colossal's Fab Over 40
Photography @ Michelle Behre \nStyling @ The Style Duo Twins \nMakeup @ Chris Lanston \nHair @ Katie Marie Rote
PHOENIX, August 24, 2023 (Newswire.com) - Colossal Management is thrilled to renew the hugely successful fundraising campaign Fab Over 40 in 2023. The Colossal fundraising platform is a powerful alternative method for charities to raise money and awareness for their organizations. Fab Over 40 is a Colossal competition that brings together thousands of women over 40 who are ready to flaunt their stuff and vie for the grand prize of $40,000, a featured profile in NewBeauty magazine, and the spa-cation of a lifetime while also supporting the National Breast Cancer Foundation (NBCF).
Colossal x National Breast Cancer Foundation
Last year, Colossal and Fab Over 40 raised over $7.4 million that ultimately benefited NBCF! The grant presented to NBCF by Colossal's partner DTCare was able to fund programs and services focused on education, detection, navigation, and inspiration for individuals facing breast cancer and their families. With the grant, the NBCF navigated 51,047 patients, provided breast health education to 16,137 women, provided 9,771 mammograms, delivered 6,745 HOPE Kits, served 1,721 women through community outreach, and more.
"Breast cancer's impact reverberates across the globe, touching lives in various ways - as mothers, sisters, aunts, cousins, or through personal struggles. Helping raise money to benefit this urgent cause is the driving force behind the Fab Over 40 Competition. Along with that, the Colossal team loves uniting mature women for this campaign because, as we have seen over the last two years, they empower one another and celebrate the unique journeys that unfold after reaching the significant milestone of 40 years. Collectively, we create a meaningful impact year after year," says Colossal CEO Mary Hagen.
Fab Over 40 Special Guest Appearance: Dolores Catania
Colossal is proud to welcome "Miss Congeniality" of The Real Housewives of New Jersey, Dolores Catania, to make her Fab Over 40 debut as a featured guest. Competitors will gain access to an exclusive interview with Catania, learning how she thrives as she navigates this stage of her life.
Previous Winners
April Wilcox, an aesthetics nurse from Edmond, OK, is the reigning queen bee of the Fab Over 40 competition. Check out her feature in NewBeauty magazine. The 2021 winner, Teri Coleman, is a prime example of living young, wild, and free at any age.
The Fab Over 40 competition is sponsored by TestTube, NewBeauty's editor-curated subscription box, and BeautyPass, a free membership that provides exclusive offers, gifts, and access to VIP events for its members.
Learn more about the competition at votefab40.com.
About Colossal
Colossal is the global leader in online competitions and one of the most effective fundraising platforms available for charities that lack the bandwidth to operate large-scale campaigns. While offering extraordinary opportunities to men and women around the world, each online fundraising competition operated by Colossal has become a successful method of fundraising for nonprofits. Visit colossal.org.
Contact Information:
Anne-Marie Pritchett
COLOSSAL
[email protected]
Original Source:
Top Fundraising Platform Colossal Launches Fab Over 40 Competition 2023
The post Top Fundraising Platform Colossal Launches Fab Over 40 Competition 2023 first appeared on RSVTV news.
Lifestyle - RSVTV news originally published at Lifestyle - RSVTV news