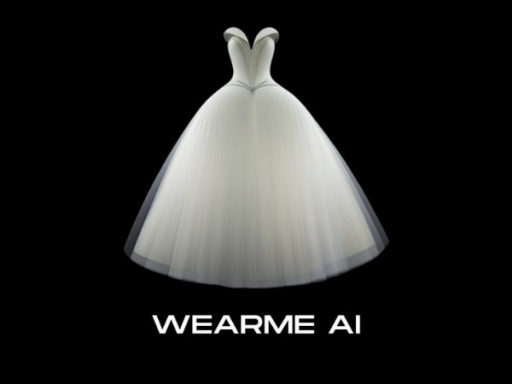 WearMe Ai Wedding Dress Design Tool
AI Wedding Dress
SLIEMA, Malta - December 20, 2022 - (
Newswire.com
)
WearMe Ai is an artificial intelligence personal wedding dress assistant designed to support brides and dressmakers alike in the creative process of making the dream dress.
The custom AI model is powered with Stable Diffusion (an open-source generative AI model recently released by Stability AI) and an extensive database of selected dress designs inspired by leading fashion houses in the industry.
The process of creating a wedding dress has historically been a manual activity purely reliant on the capacity of a human's imagination.
The WearMe Ai tool seeks to transcend the world of wedding dress designing by streamlining this traditional industry to new creative heights with infinite combinations and possibilities.
Today the startup is launching the alpha version of WearMe Ai and welcomes everyone to try out and experience the possibilities of AI solutions, starting with solving the age-old problem — finding the perfect wedding dress.
To create an AI Wedding Dress, visit the website www.wearme.ai and generate a custom dress in three easy steps.
1. First choose a style
The first step is to choose between the different styles to create the perfect dress. New styles and combinations released are released by the team every week.
2. Wait for the results
The next step is entering the tailor-made specifications; it will take 5-10 minutes for the AI to process the results. After inputting the selection, check the account email for a notification.
3. Find the Dress
Finally, before receiving the results, users will be redirected to a custom page featuring unique AI wedding dress designs that are theirs to own.
"We leverage the open source Stable Diffusion platform which we train and customise for our product in a unique way. 

"The processing of images is done on our private cloud servers that we control and run, allowing us to scale indefinitely and cost effectively." - Joy Katharina Lorck-Schierning, co-founder 
-------
In addition, the tech team at WearMe Ai can help brands create custom AI solutions by training AI models against a proprietary database. Get in touch with the team to learn more by writing an email to [email protected]
Contact Information:
Joy Katharina Lorck-Schierning
Co-Founder
[email protected]
+447943727096
Zak Micallef
Co-Founder
+35699925662
Luca Arrigo
Co-Founder
+35699191931
Press Release Service by
Newswire.com
Original Source:
WearMe Ai: World's First AI Wedding Dress Design Tool
Lifestyle - RSV News originally published at Lifestyle - RSV News